Ups and Downs for Team Canada during quarterfinals of the International Boxing Tournament "Balkan"
Six Canadians were featured on today's card for the quarterfinals of the International Boxing Tournament "Balkan", including two boxers (51Ks Sara Haghighat-Joo and 60Kg Caroline Veyre) who had advanced in their respective category after convincing wins on the first day. Unfortunately, only two out of these six will move on to semifinals. Here's a recap of the bouts:
Youth boxer Katiushka Vasquez-Soto was the first Canadian to step into the ring early this morning as she was facing Zhuldyz Toikova from Kazakhstan. While Katiushka gave her all in the ring, she lost by unanimous decision against her more experienced opponent.
During the afternoon session, three more Canadians were competing in the hopes to reach the medals' round. After beating India by unanimous decision yesterday, Sara Haghighat-Joo faced local boxer Gabriela Dimitrova. However, despite a tough fight, Sara came on the wrong side of a split decision and lost 2-3 against the 51 Kg Bulgarian boxer.
After obtaining a bye in the first round of the competition, it was 57Kg Sabrina Aubin's turn to step into the ring against Linda Larsson. Although her Swedish opponent was much taller than her, Sabrina dominated the bout and won by unanimous decision. A great way to celebrate her birthday! 
Ranked 3rd in the world in the 64 Kg weight category, Sara Kali made her debut in the competition today against Jyoti from India. However, the decision didn't go as planned for Sara and she lost a 4-1 split decision. "Going into the ring, I felt confidant and I was ready to give my all as always. Despite a decision that didn't go my way, my performance still shows that I'm part of the boxing Elite and I will go back to the gym determined to work on some key aspects of my boxing." said Sara after her bout.
During the evening session, Caroline Veyre opposed Flora Pili from France. Although it was her 2nd bout of the competition in as many days, Caroline showed no sign of fatigue and won by unanimous decision (5 - 0). Caroline will be back in the ring tomorrow for the third day in a row against Vietnam.
Tammara Thibeault was the last bout of the day and she opposed Iaroslava Iakushina, who's currently ranked #9 in the world. Despite her height advantage, Tammara lost by split decision (4-1) against the Russian boxer.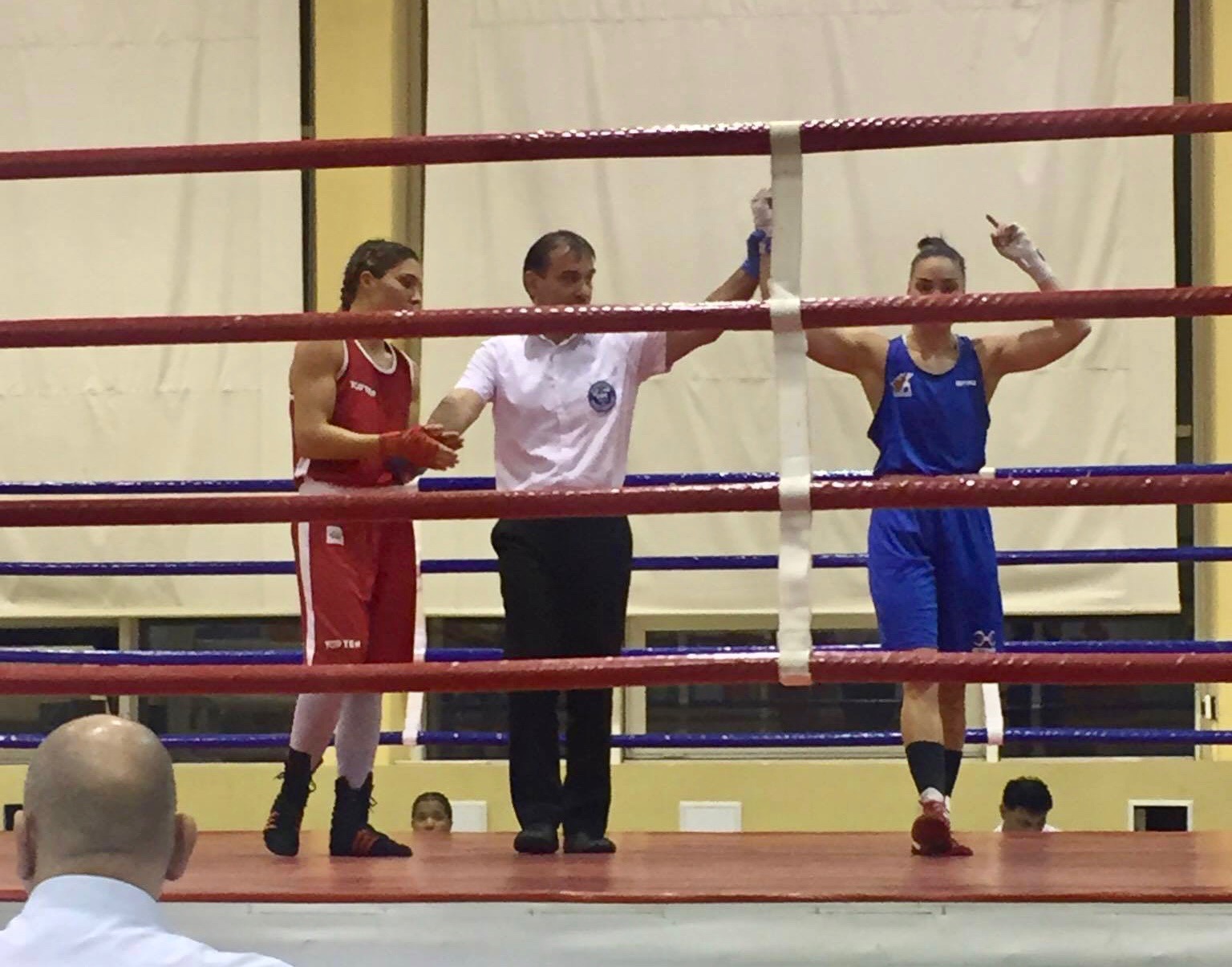 Overall, Team Canada had some ups and downs during the second day of competition, with 2 wins and 4 losses. Caroline Veyre and Sabrina Aubin will join 3 more Canadian boxers tomorrow for the semifinals. Let's cheer for our 5 Canadian athletes as they will fight for a chance to reach the finals of the tournament:
DAY 3 - SEMIFINALS
Session 6 (morning)
Youth 48Kg Christian Zelenco (CAN) vs Emi-Mari Todorova (BUL)
Youth 69Kg Charlie Cavanagh (CAN) vs Patricia Budai (POL)
Session 8 (evening)
Elite 57Kg Sabrina Aubin (CAN) vs Pwilao Basumatary (IND)
Elite 60Kg Caroline Veyre (CAN) vs Tuten Neuyen Thi (VIE)
Elite 81Kg Marija Curran (CAN) vs Viktoria Krylova (RUS)
To see the results of the draw, you can visit our Event Web page for more information (schedule, results, and link for live streaming).