64 Kg Arthur Biyarslanov to represent Canada at AIBA's 2017 World Championships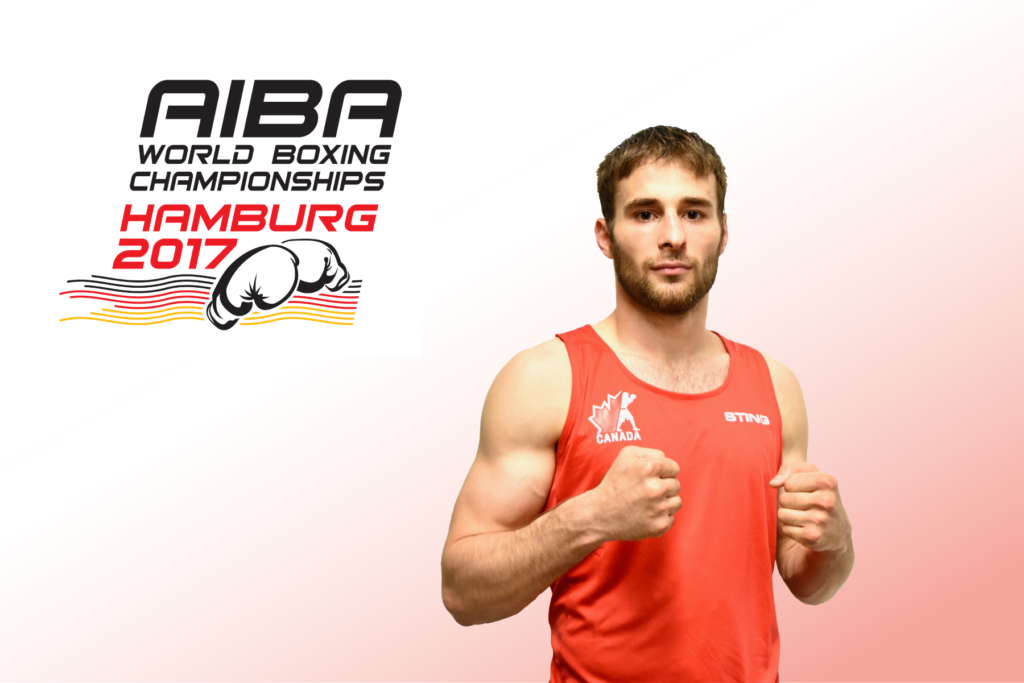 Following a strenuous qualification path, Arthur Biyarslanov will be the sole Canadian competing in the AIBA 2017 Men's World Championships in Hamburg, Germany. Indeed, the qualification process for this competition states that all boxers must qualify through their respective Continental Championships for a chance to be crowned World Champion in their weight category.
Earlier this year, the AMBC Continentals in Honduras regrouped all weight categories for both men and women, but only the Top 6 male boxers per category were granted a pass for the Men's World Championships. While all eight Canadian women stepped on the podium, Biyarslanov was the only men to win a medal and qualify for Hamburg 2017. Unfortunately, the southpaw boxer was forced to withdraw from the tournament after his victory against Joedison de Jesus Teixeira (BRA) in quarterfinals due to a pierced ear drum and had to settle for a bronze medal.
"I feel great! I have been training very hard and I've been in great hands this past year." affirms Arthur Biyarslanov, commonly nicknamed the Chechen wolf. "I have gained a lot of experience since my last World Championships and God willing, I will win the Men's Elite World Championships for the first time in Canadian boxing history."
The 2017 World Championships will kick off on August 25th and promise to be bigger than ever, bringing together the best 279 boxers from 85 countries (up from 69 in Doha 2015) during nine days of intense competition. Moreover, 18 medalists from the Rio 2016 Olympics will be present, including silver medalist Lorenzo Sotomayor Collazo (AZE) to which Biyarslanov lost during his first bout at the 2015 edition of the World Championships.
"We are confident that Arthur will perform well in Hamburg." mentions Daniel Trépanier, Boxing Canada's High Performance Director. "He is currently our most experienced boxer on the National Team and his Olympic experience at Rio 2016 make him one of the favorites for the World Championships."
The official draw is scheduled on August 24th and the competition will begin the following day. All information relating to the competition, such as draw sheets, schedule and results, will be updated throughout the championships on our

Event Webpage

and social media.