Blumenfeld and Sanford to represent Canada at the 2019 International GeeBee Tournament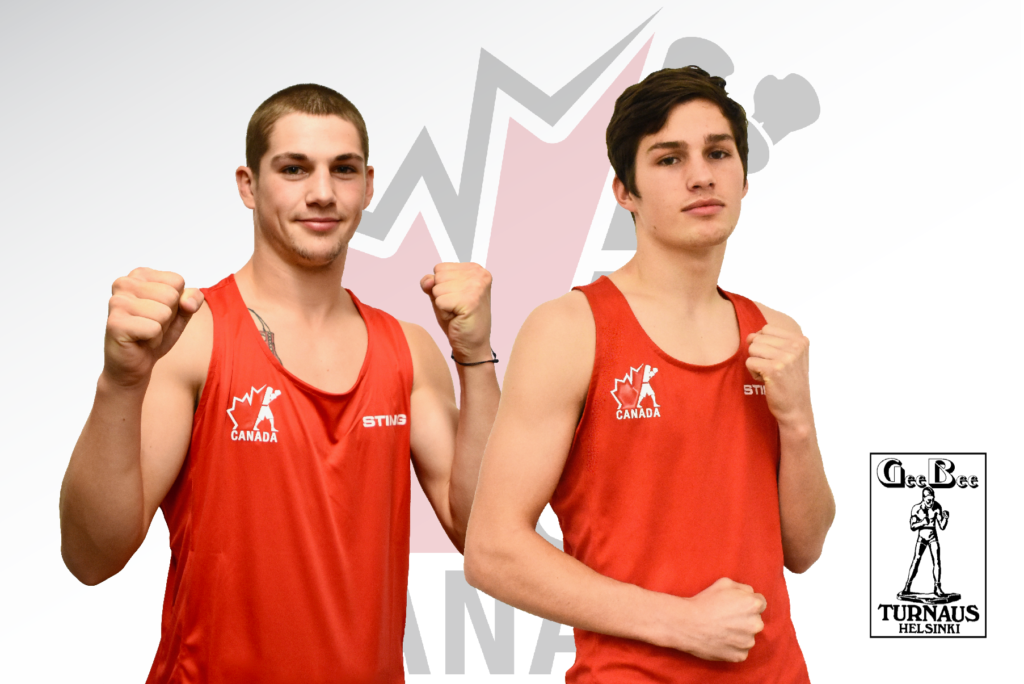 Thomas Blumenfeld (64 kg) and Wyatt Sanford (69 kg) are ready to represent Canada at the 38th International GeeBee Boxing Tournament this weekend. The competition is set to take place March 7-10 in Helsinki, Finland and will regroup Elite boxers from around the world.
Accompanied by High Performance Director Daniel Trépanier, both athletes travelled earlier this week to Finland for a quick training camp in order to acclimatize to the time difference.
"It will be nice to see where I am at compared to other Elite boxers in this new weight class," mentioned Wyatt Sanford who moved up from 64 kg to 69 kg.
For more information regarding the competition, visit our Event Webpage where all documents (draw sheets, schedule, results and much more) will be updated daily.
The next major competition on the calendar for the Elite National Team will be the AMBC Pan American Games Qualifiers taking place April 2-11 in Managua, Nicaragua. The selected athletes will be announced later this month.