Success for the Canadian delegation at the 5th edition of the Celtic Box Cup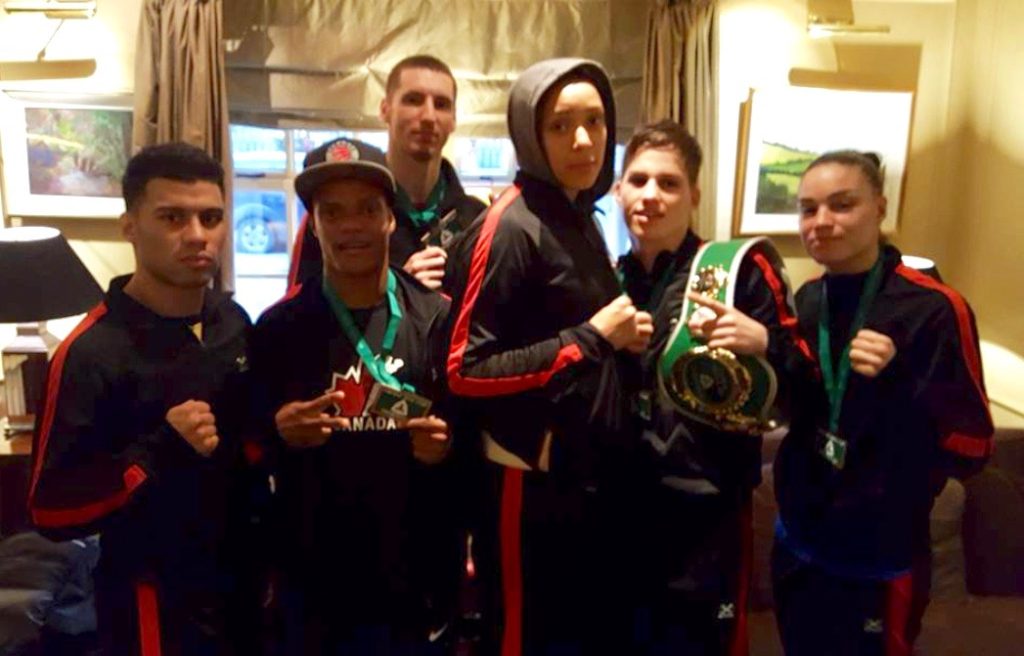 Hosted in the seaside town of Dungarvan, County Waterford, the Celtic Box Cup, was held from September 29th until October 1st, 2017.  The fifth edition of Ireland' premier Olympic boxing event regrouped competitors from across the globe to compete for the prestigious trophy. It was the first time that Team Canada took part in the competition and the Canadian delegation made sure to leave a lasting impression in Ireland!
Here's the six boxers who represented Canada at the Celtic Box Cup:
52 Kg   Eder Clervoix
60 Kg   Rodolfo Velasquez
60 Kg   Caroline Veyre
64 Kg   Thomas Blumenfeld
75 Kg   Tammara Thibeault
81 Kg   Harley-David O'Reilly
Five out of the six Canadian representatives acceded to the finals in the hope to claim the prestigious trophy in their respective weight categories. However, Thomas Blumenfeld was the only Canadian boxer to come out victorious with a 4-1 split decision over Irish boxer Stephen McKenna while the other boxers lost in close decisions over their opponents, still claiming silver in their divisions. Moreover, Thomas Blumenfeld was also awarded the prize for Best Boxer of the tournament!
Overall, the tournament was a great experience for our Canadian boxers who claimed 1 gold medal as well as 4 silvers. 
To consult all the information related to the competition (draw sheet, results), please consult our Event Web Page.